The "Research Report on China's Cloud Native Users (2020)" shows that my country's cloud native industry market has reached 35.02 billion yuan in 2019, and will continue to grow at a rapid rate in the future. The development, operation and maintenance, management and other aspects of enterprise development are becoming more and more complicated. "Cloud native" provides enterprises with a way to build a future-oriented information platform, and has gradually begun to integrate into various industries.
my country's cloud native development has become a general trend
Tencent is one of the important cloud native promoters in China's cloud market. At the 2020 Cloud Native Technology Conference, Tencent Cloud stated that the daily API calls of cloud native products have exceeded 10 billion times, with more than 1 million developers and more than 500,000 customers. Tencent actively builds a cloud-native ecosystem, and cooperates with ecological partners to provide enterprises with convenient and safe cloud-native services.
Prior to this, Tang Daosheng, senior executive vice president of Tencent and CEO of the cloud and smart industry business group, also stated that the cloud represents a new generation of digital infrastructure with high computing power, high expansion, and high flexibility. Taking cloud native as the technical route to build an information platform is often the first choice of enterprise customers. As customers have more personalized and targeted needs for development, testing, operation and maintenance in the cloud-native era, Tencent will work with partners to build a rich cloud-native technology ecosystem to help customers go to the cloud; work with partners to consolidate the cloud The native technology base helps enterprises to easily go to the cloud and use the cloud safely.
As a result, the "Tencent Cloud Native Accelerator" came into being, exporting Tencent Cloud's native ecological capabilities, connecting industrial resources, and working with high-quality partners to jointly accelerate the development of the cloud native industry.
As the first cloud-native accelerator in China, the first phase of Tencent's cloud-native accelerator is oriented to the four major technical directions of cloud-native applications, cloud-native application orchestration and management, cloud-native underlying technology, and cloud-native security technology. brought together by Tencent's business leader and well-known An industry judge team composed of investors, technical experts, and open source community leaders. passed a strict selection and rating, and 38 top cloud native companies were finally selected.
List of selected company members

According to statistics, 38 member companies have a total valuation of more than 25 billion yuan, of which 11 companies have a valuation of more than 1 billion yuan, from the leading camp of Chinese cloud native companies. Based on the ecological resources of Tencent Cloud's native accelerators, each shortlisted company in the future will receive resource support such as technology, solutions, and business opportunities.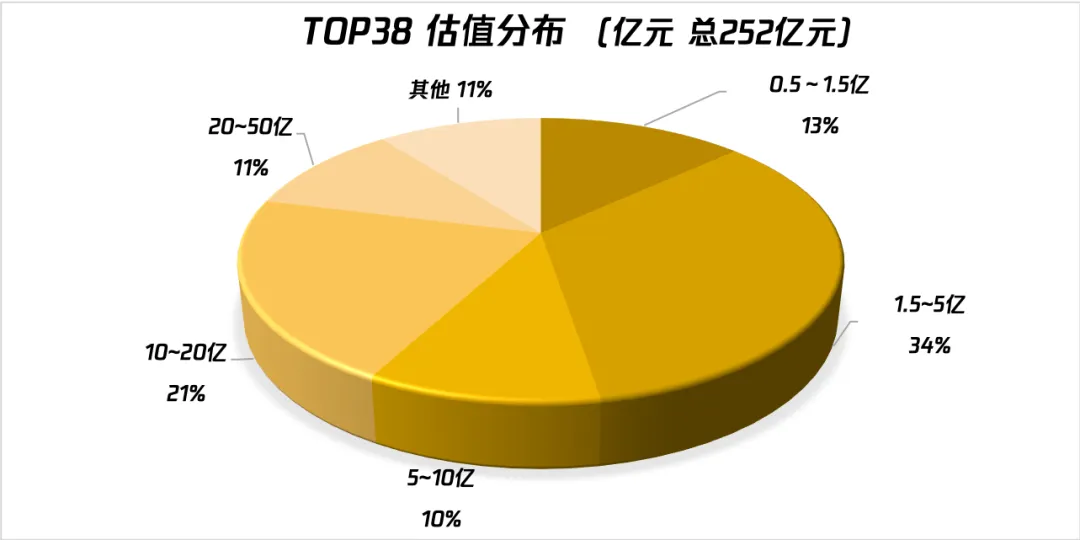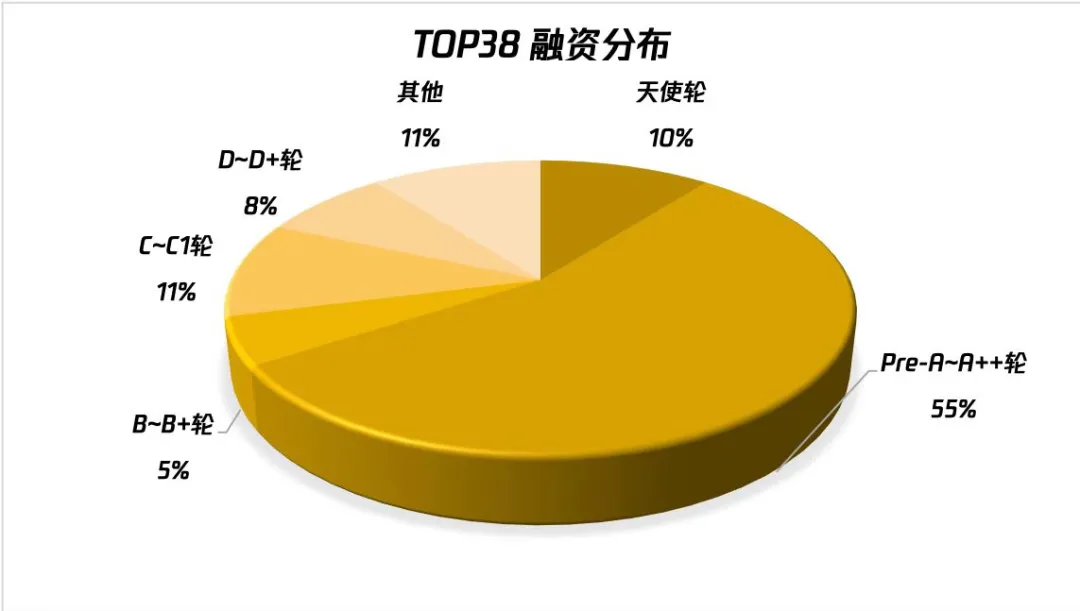 From a technical perspective, the accelerator members of this issue cover multiple directions in the cloud native field, and their technical capabilities are more abundant and mature. Among them, cloud-native applications accounted for the highest proportion of 34%, cloud-native middleware 27%, cloud-native underlying technology 21%, cloud original security, cloud-native services were 13% and 5%, respectively.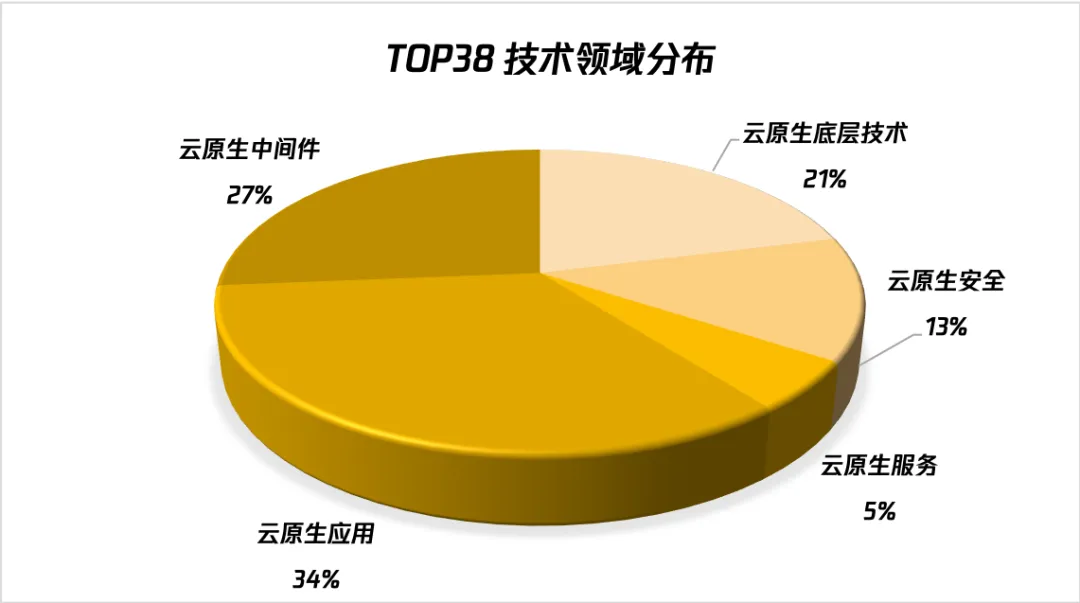 In terms of geographical distribution, the 38 shortlisted companies are mainly distributed in first- and second-tier cities, with Shanghai leading with 37%, followed by Beijing with 29%, Hangzhou ranking third with 13%, and another 10%. Of companies come from overseas, and more diversified market demands in first- and second-tier cities provide the growth soil for cloud-native companies.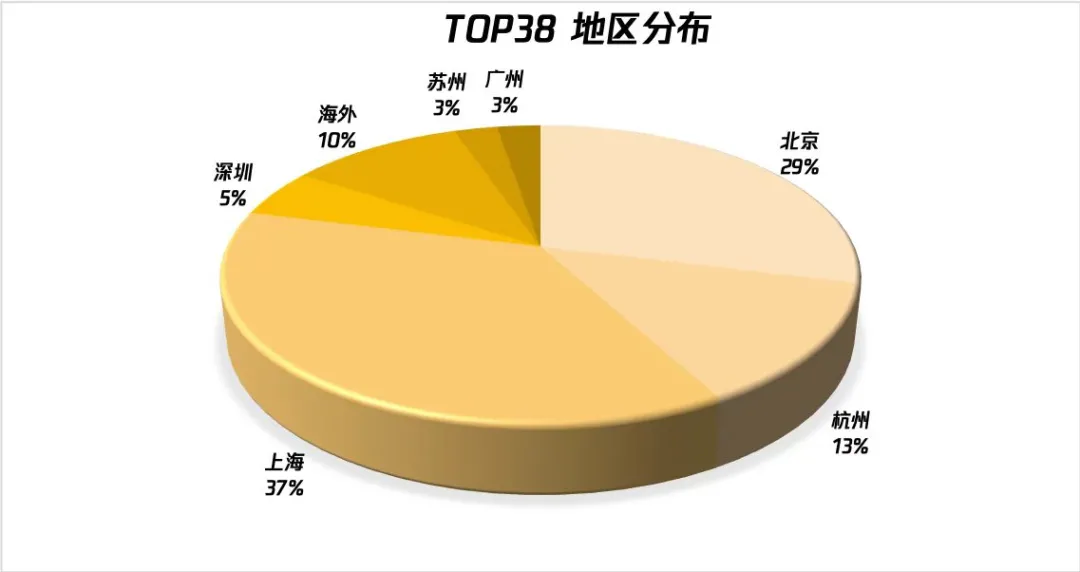 selected company has something to say
Kiyligence
Kyligence is a PaaS provider whose core capability is to quickly access and analyze data in the case of ultra-large data volumes. Based on cloud-native technology, Kyligence helps customers in industries such as finance, insurance, and manufacturing perform lower-cost data analysis on the cloud.
Kyligence CEO Han Qing said: "Participating in Tencent Cloud's native accelerator is based on Tencent Cloud's underlying technical capabilities. Tencent Cloud has a leading edge in the cloud market. As a PaaS vendor, to win the cloud native market in the future, cooperation with IaaS is Inevitable. Tencent Cloud Native Accelerator focuses on the development of Yunyuan, and we hope to better connect with Tencent Cloud's basic platform through this channel."
StreamNative
StreamNative focuses on the next-generation streaming data platform. Prior to this, StreamNative has launched open source cooperation with Tencent's multiple businesses. After participating in Tencent Cloud's native accelerator, StreamNative looks forward to a deeper integration with Tencent Cloud in terms of message flow and other directions.
Zhai Jia, co-founder of StreamNative, said: "Tencent has a wealth of industrial scenes in the country and has greater data computing power. Therefore, we will carry out more in-depth discussions and learning in the exploration of scenes."
TreeLab
TreeLab is committed to creating a productivity tool that allows non-IT personnel to quickly build information systems. Traditional supply chain, e-commerce, and retail business personnel not only organize and report large amounts of data every day, but these data are often scattered in various systems. TreeLab hopes to lower the technical threshold, so that "cousins and cousins" can build their own data center business center even if they "do not understand technology", reducing the time required to organize, count, and analyze data every day.
TreeLab CEO Junxuan He said: "In the future, the development of cloud is the creation of ecology. We hope to connect different systems to achieve deeper integration with IaaS and data connectors. In the future, when customers use TreeLab, they must connect to SaaS and directly use Tencent Cloud's Connectors can integrate different business systems together."
XSKY Xingchen Tianhe
XSKY Star Tianhe focuses on data storage, and its innovative services include cloud native and AI containers, providing support for business scenarios of various enterprises.
XSKY CEO Xu Xin said: "Tencent Cloud Native Accelerator is the first in China that promotes mutual understanding among cloud-native enterprises through the ecology, co-creates solutions, and helps customers to complete digital transformation. In the accelerator, there are not only cloud-native vendors, but also Tencent business leaders. , Technical experts, investors, etc. This is an effective channel to promote awareness and resource enhancement."
OPEN AI LAB
OPEN AI LAB is a high-tech enterprise focusing on edge intelligent computing and applications. It provides edge AI computing frameworks and scenario-based productivity tools, simplifies application deployment, and is committed to building the most easy-to-use artificial intelligence edge development and deployment platform in China.
OPEN AI LAB CEO Jin Yongbin said: "I hope to build China's leading edge computing ecosystem in the next ten years, and help thousands of enterprises achieve intelligent upgrade and transformation with high efficiency and low threshold."
Tencent Cloud Accelerator Empowers Cloud Native Ecosystem
Tencent Cloud Native Accelerator relies on Tencent Cloud's native technology and products, connects internal and external resources, and exerts industry influence and ecological advantages.
In the one-year accelerated growth plan, through 4 closed-door tutoring + N business docking "4+N" form, Tencent ecological sharing, the company of famous teachers in the industry, the gathering of elite classmates, the blessing of first-line VC, and lifelong learning will be opened. Links and other five major values, together with selected companies for technical exchanges, business cooperation, and ecological co-construction, increase the influence of open source communities, accelerate the growth of cloud-native projects, promote the implementation of cloud-native technology routes, and jointly build a cloud-native ecosystem.
---