Preface
Unknowingly, I have been writing articles on Segmentfault for 4 years. Although I have not been stunned, I have not become a big-time boss like I imagined, but I have always insisted on studying and never gave up. On the occasion of the ninth anniversary, let's also follow the trend and summarize.
Accumulate
At the beginning, a colleague introduced me to the website Segmentfault. At that time, it was purely to find a job and needed to make up for the eight-legged essay, so I registered an account easily. In the same year, I joined Tencent. These two things are not causal, but they must be strongly related. At the time, my habit was to find all kinds of questions in the Nuggets, and then to 160df29fca4fbf think 160df29fca4fc6 to find the relevant
After I got a job, I developed the habit of daily segmentfault. Compared with other similar websites, I personally prefer Sifei's UI style and interaction (a piece of green), as well as content style-compared to other platforms, I will focus more on technology itself.
Thin hair
By 2017, I am not satisfied with just being a bystander. I hope to participate in the construction of the community-to build my own influence, so I consciously organize the output. At the beginning, I chose Segmentfault and wrote some things that I feel blushing now. Technical documentation: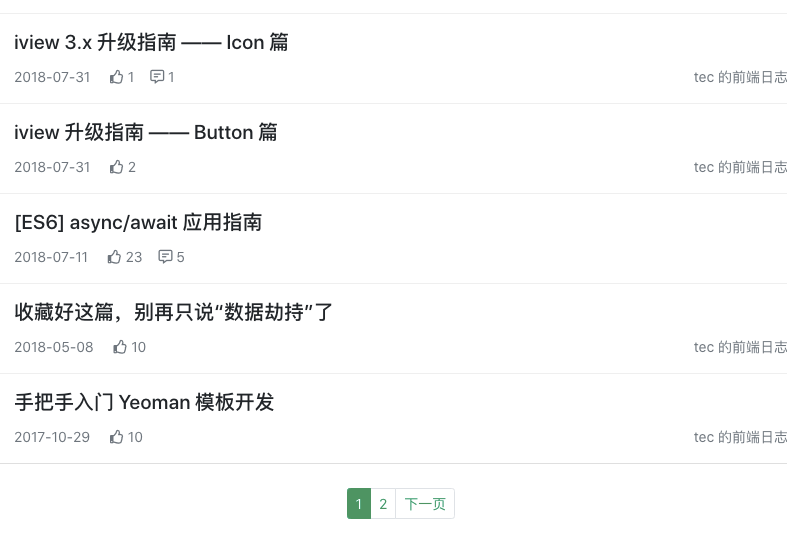 Later, the working relationship came into contact with mxgraph -a web editor for drawing pictures. Some well-known tools in the community including processon and gitmind are all based on mxgraph. This thing is very complicated, the angle used and the cost of secondary development are very high, but the community has very little discussion about it, and there is no way to do it by yourself, analyze the source code, and produce some principle analysis documents: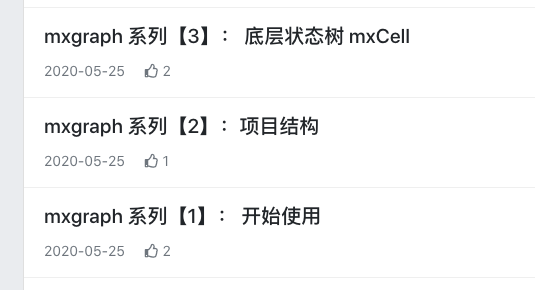 I think I have a high degree of completion. I originally wanted to continue to dig deeper and write a long sequence, but no one saw it at all, so I gave up.
keep it up
From 2017 to the present, I have been blogging intermittently, and I have not been stunned. Alas, maybe I don't have the talent in this area. But I still don't want to give up, so this year I started to focus on Webpack and related build tools: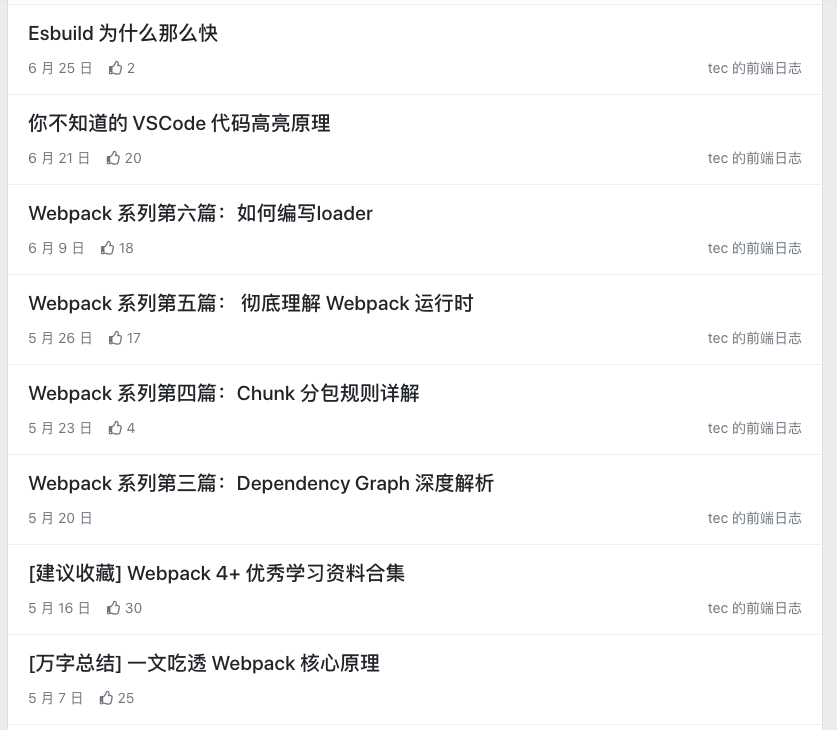 I feel good about myself, but the community response is still small, and I'm almost desperate. . . On the contrary, the Segmentfault platform has been silently supporting it, recommending it to traffic. From the small transparency of single-digit fans at the beginning of the year to now, it has accumulated nearly 2k: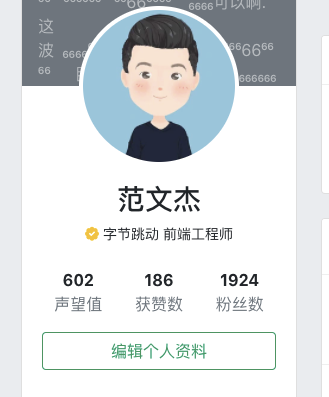 emmm, although it is not worth mentioning, this is already my personal peak.
Outlook
In the future, I will insist on outputting. Now I have slowly developed the habit of writing an article a week. In the future, I will continue to focus on the source code analysis of various front-end frameworks. Students who like it should remember to pay attention.
This article participated in the SegmentFault essay "9th Anniversary of Thinking", and you are welcome to join us if you are reading it.
---