Introduction to Alibaba Data Center's solution is based on the introduction of data security level marking, to achieve intelligent data approval, through the construction of credible models and risk quantification, so that intelligent processes can replace tedious labor. Take Dataphin as an example. As the productized output of Alibaba Group's data governance methodology based on internal practices, it can provide companies with one-stop data acquisition, construction, management, and use of full life cycle management capabilities to help companies significantly improve data governance Level, build an enterprise-level data center with reliable quality, convenient consumption, safe and economical production.
-For more information about the transformation of digital intelligence and the content of the data center, please join the Cloud Data Center Exchange Group-Digital Intelligence Club and follow the official WeChat official at the end of the article to join )
Cloud Data Center official website 16111f2c03eb6b https://dp.alibaba.com/index
---
This year is the closing year of the three-year development plan, and the importance of digital transformation of financial institutions, including banks, securities, and insurance, is further highlighted.
Wang Sai, head of Alibaba Cloud Data Center, revealed at the 2021 Alibaba Cloud Financial Data Intelligence Summit held today that the experience of Alibaba's data center construction may bring some lessons to the digital intelligence transformation of financial enterprises.
Wang Sai, Head of Alibaba Cloud Data Center
Six Experiences in the Construction of Alibaba Data Center
In 2015, Alibaba officially put forward the strategy of data centering. This is also the first time that the concept of data centering has appeared in China-but before that, Alibaba actually took action.
Wang Sai said that as early as 2011, Alibaba reorganized and rebuilt its internal data team, and built a data center with a "business section + analysis dimension" as the architecture. In 2013, the unified data service middleware OneService was officially born, and the data after deep processing can be provided by OneService to provide unified data services for various front-end businesses.
In his view, the construction of Alibaba data center is not a cluster, but a digital intelligence transformation channel that must be completed in the face of the complex scenes and diverse needs within the Alibaba Group.
These scenarios and requirements can be summarized into six categories, namely: data quality and security, data value, product tool precipitation, cost control, organization and operation, and quality and assessment.
Data quality and security are mainly concentrated in four aspects. The first is consistency. Facing the same data, the definition of each business is inconsistent, which brings great troubles to later development, analysis, and application. Therefore, the first thing to be solved in the data center is It is the standardized definition of indicators, and on this basis, the realization of the overall construction of code and the output of data results; secondly, the depth of data assets. Through the in-depth integration and connection of data, the data center can provide a full range of markets for front-line employees. Information and value evaluation; thirdly, to ensure the timeliness of data. Through data operation wiki line management and mobile office collaboration, the data center can ensure that business departments obtain multi-dimensional process and result data in a timely manner, even in mobile office scenarios. Ensure that relevant data can be viewed in real time; finally, focus on the security of data circulation. The core must solve the two problems of data security approval authority definition and less approval workload on the basis of ensuring data security. The solution of Alibaba Data Center is in Based on the introduction of data security level marking, intelligent data approval is realized, and the construction of credible models and risk quantification allow intelligent processes to replace tedious labor.
On the other hand, the value of data is mainly reflected in the empowerment of data to help platform growth, business growth and employee efficiency.
It is worth noting that a very rich product matrix has been derived from the process of Alibaba data center construction to cope with complex business scenarios and personalized job requirements, such as large media screens for double 11 scenarios and management decision-making Analytical data products and so on.
At the same time, actively build a data talent training system, and set up a "data committee" to enable employees in various business data positions to form efficient linkage and trust, and to condense and disseminate a scientific and effective data culture.
In the entire process of data center construction, Wang Sai emphasized, "We have also refined the explicit expression of data center value, and repeatedly verify KPIs, The setting of personnel and budget is a process of movement."
Fully export data middle-office capabilities through Alibaba Cloud
After years of internal practice, Alibaba Data Center officially opened its data center capabilities through Alibaba Cloud in 2018. So far, it has successfully landed in the financial, retail, government, and Internet industries.
Liu Weiguang, general manager of Alibaba Cloud's New Finance & Internet Business Department, said in an interview with the media earlier that for enterprises, Alibaba Cloud Data Center has two unique advantages. "The first is the richness of tools. Alibaba Cloud Data Center The product integrates all the tools on the market, from the tool level, from the data processing level, to the upper application level, to the data usage level, to the BI level, to the decision-making level. It can be said that everything is covered."
Liu Weiguang, General Manager of Alibaba Cloud New Finance & Internet Business Department
At present, Alibaba Cloud Data Center has formed a core product matrix with Dataphin, Quick BI, Quick Audience and other products as the main products.
Take Dataphin as an example. As the productized output of Alibaba Group's data governance methodology based on internal practices, it can provide companies with one-stop data acquisition, construction, management, and use of full life cycle management capabilities to help companies significantly improve data governance Level, build an enterprise-level data center with reliable quality, convenient consumption, safe and economical production.
At the same time, Dataphin provides a variety of computing engine support and expandable open capabilities, which can adapt to the platform technology architecture and personalized demands of all walks of life.
Focusing on the financial industry, as an industry that started early in digitalization, the construction cycle and history of data platforms in banking, securities, insurance and other industries is not shorter than that of the Internet industry. It has accumulated certain experience in data use, but it is still difficult to avoid the pain of digital intelligence transformation .
The core is embodied in four aspects: data standard issues, data quality issues, demand-corresponding issues, and cost resource issues:
data standard problem : Chimney-style development and local business service support caused frequent problems with indicators with the same name and different calibers; historically, different business systems have been iteratively launched, and the same object attribute codes are inconsistent and other problems are prominent;
Data quality problem : Repeated construction leads to a long task chain, multiple tasks, tight computing resources, and poor data timeliness; there is a disconnect between the precipitation of the document defined by the caliber and the implementation of the development code, and the risk of data accuracy assurance is high;
Demand response problem : Long chimney development cycle, low efficiency, insufficient application-oriented servicing, resulting in slow business response speed, business dissatisfaction, but also feel that there is no precipitation and growth of technology; insufficient talents who understand both business and data , Need to understand that development and realization involve a lot of communication, and the service efficiency is poor;
Cost resource problem : The repeated construction of chimney development wastes technical resources; it is difficult to go online and offline, and the source system or business changes cannot be reflected in the data in a timely manner. In addition, the data is not standard, which makes R&D and maintenance more difficult. Useless computing and storage cause waste of resources.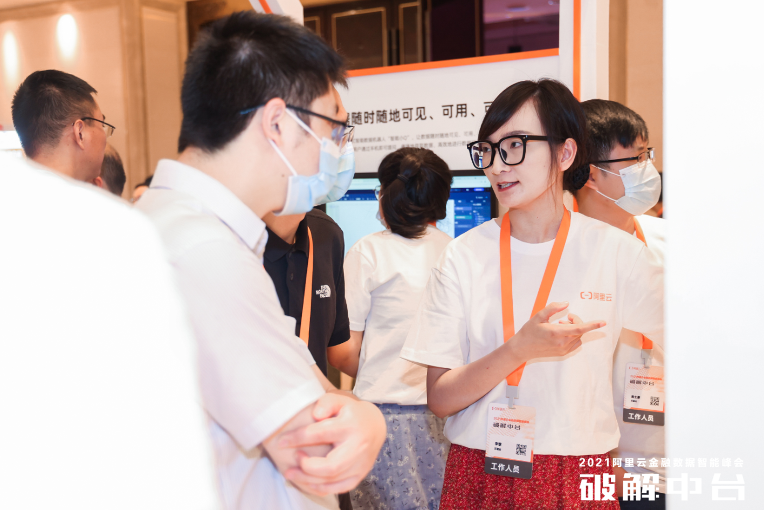 This also coincides with the difficulties faced by Alibaba's data center during the construction period.
The data governance methodology put forward by Alibaba through practical experience can help companies clarify the management ideas of the full life cycle of data, and also integrate it into the product Dataphin (intelligent data construction and management), and provide services for enterprises through Alibaba Cloud.
Because of this, in addition to the data integration, development, release, scheduling, and operation and maintenance capabilities involved in the full chain of big data processing, Dataphin will also provide enterprises with data specification definitions, logical model definitions, automatic code generation, and data theme services. Ability to efficiently complete the construction of good data.
It is also based on the capabilities of Dataphin products that Caitong Securities has opened up multiple existing system data, realizing timely data access and standard unification. After the integration and processing, it is completed based on the market shape, including "financial attributes", "product types", etc. Of more than 300 data tags.
After 7 months of co-creation and co-construction, Shuhe Technology completed the reconstruction and upgrade of the traditional data warehouse system, unified the data asset management platform, and at the same time, with the help of the project, it comprehensively sorted out the company's core business processes, and integrated all business processes with The corresponding data behind is connected in series to unify a set of information systems. For each business process, you can see specific data warehouse tables, indicators, current values of indicators, month-on-year comparisons and other information on the information platform. Once these indicators are abnormal, It can quickly automate attribution, locate problematic links, and innovatively establish a data operation model.
Wan Peng, person in charge of big data at Shouhe Technology, said: "Alibaba Cloud Data Center comes with One Service data interface service. The data platform we developed previously had too long and complicated links to provide data interfaces for online businesses. Alibaba Cloud's data center product Dataphin builds a smooth and fast link for data input and output, and the product itself has its own integrated channel."
In addition to Dataphin, Alibaba Cloud Data Center also provides professional products and services to financial institutions in various fields such as global operations and data visualization analysis.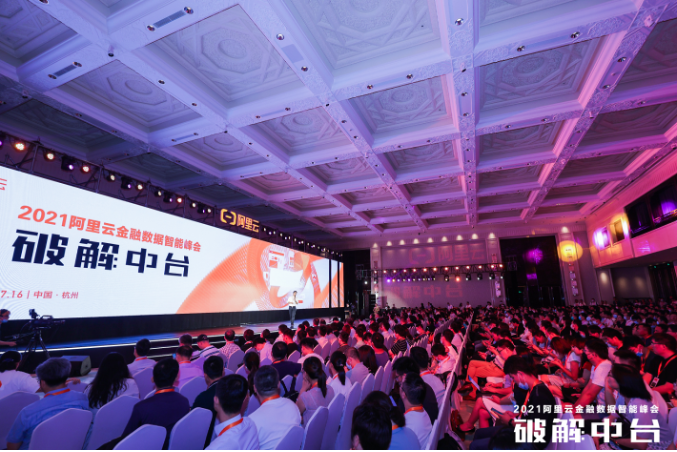 The essence of big data is the integration of data. Alibaba Cloud Data Center connects and integrates the previously isolated data, and builds a data asset category system through abstraction and processing, thereby giving data deeper semantics and value, and insight into the essence of things. .
In the past year, it has completed a major upgrade in its technical capabilities-taking the lead in realizing the "integration of lake and warehouse", leading the evolution of the next-generation big data processing platform through a collaborative work architecture; through the integration of graph computing, time series computing, privacy computing, etc. , Which greatly improves the platform's data intelligence capabilities and helps customers make intelligent decisions.
In the year when the three-year development plan is approaching its end, the data center will surely give the financial industry more possibilities for digital and intelligent transformation.
---
Data center is the only way for enterprises to achieve digital intelligence. Alibaba believes that data center is a combination of methodology, tools, and organization, which is "fast", "quasi", "full", "unified", and "passed". Smart big data system.
Currently by Ali cloud external output range of solutions, including common data desk solution , retail sales data desk solution , financial data desk solution , Internet data desk solution , Subdivision scenarios such as and other subdivision scenarios for government data mid-channel solutions.
Among them, the Alibaba Cloud Data Center product matrix is based on Dataphin and the Quick series is used as a business scenario cut-in, including:
official site:
Data Center official website https://dp.alibaba.com
Dingding Communication Group and WeChat Official Account
Copyright Notice: content of this article is contributed spontaneously by Alibaba Cloud real-name registered users. The copyright belongs to the original author. The Alibaba Cloud Developer Community does not own its copyright and does not assume corresponding legal responsibilities. For specific rules, please refer to the "Alibaba Cloud Developer Community User Service Agreement" and the "Alibaba Cloud Developer Community Intellectual Property Protection Guidelines". If you find suspected plagiarism in this community, fill in the infringement complaint form to report it. Once verified, the community will immediately delete the suspected infringing content.