Dear developers, are you ready?
The second phase of the HMS Core Online Codelabs Challenge is here!
In the first issue of , we have harvested some amazing works.
In the next questions, we look forward to more exciting creations from developers, and generous awards are waiting for you!
About the challenge
As the 1024 Programmer's Day is approaching, HMS Core has prepared an online Codelabs series of challenges. In the four phases of the challenge, we will give questions around the capabilities and technical features of HMS Core, so that developers can experience While mastering new features and new capabilities, quickly build applications with both functional value and fun. In the study and creation, there are also opportunities to win huge awards such as Huawei electronic products, and special customized souvenirs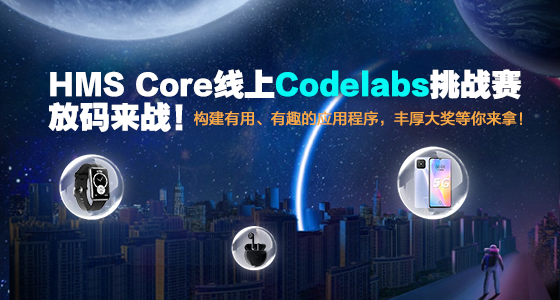 Without further ado, the second phase of the Online Codelabs Challenge has officially started.
The second issue: video exploration
Question description
This question is divided into two parts.
Link One : Integrated Kit capabilities:
Reference guidance document developed by Huawei's official website , Huawei video editing service sample code , quickly build video editing demo.
Session Two : Use demo to edit creative videos
Creative video theme: 1024, programmers come on!
Recording requirements:
1. Self-introduction, including who I am (a pseudonym can be used) and the industry I work in - 10 points
2. Record 1024 Programmer's Day blessing video, or call HDC 2021 (Huawei Developer Conference) - 10 points
Editing requirements:
1. Use at least one special effect-5 points
2. Use at least one sticker - 5 points
3. Use at least one transition - 5 points
4. Use at least one animation - 5 points
5. Use at least one text effect - 5 points
6. Use at least any other function except the above --- 5 points
Aesthetic requirements:
1. The picture is required to be aesthetically pleasing ----20 points
2. The picture is required to be coherent, and the connection between the clips is natural-20 points
3. Be creative - 10 points
Submission method:
1. Scan the QR code below to enter the challenge technical Q&A group , reply [ I want to participate in the online Codelabs challenge ], and open the Huawei Developer Forum video publishing permission;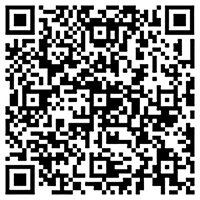 2, in Huawei Developer Forum - HMS Core sector , released screenshots you build a demo video editing, video clips as well as your work. The title format is [Online Codelabs Challenge] + the name of the work . After passing the review, you will successfully participate in the activity.
3. Fill in the questionnaire:
Fill in the questionnaire to complete the collection of related information about the work: https://hwdeveloper.wjx.cn/vj/hhxMXHY.aspx
Work submission time
from now until October 24 at 23:59
Prizes for this issue:
Outstanding creators will receive HUAWEI Sound X smart speakers, HUAWEI WATCH FIT, Huawei tripod selfie sticks and other prizes ; at the same time, outstanding developers can also get Huawei Developer Forum [Authorization] , enjoy the forum's multiple benefits and activities privilege!
Help improve
Your experience feedback can help us continue to polish and create greater value with better products.
You can reply to the problems encountered during the challenge and suggestions for improvement in the official forum of the Huawei Developers Alliance-HMS Core Section-Online Codelabs Challenge Topic Post.
Access Huawei Developers Alliance official website
Obtain development guide document
Huawei mobile service open source warehouse address: GitHub , Gitee
and learn about the latest technical information of HMS Core for the first time~