On November 23, Netcraft released the November 2021 Global Web Server Survey Report.
In this survey, Netcraft received replies from 1,175,392,792 sites, involving a total of 267,027,794 domain names and 11,525,855 network-oriented computers. The report reflects the loss of 4.06 million sites compared to the previous month, but an increase of 1.6 million domains and 137,000 computers.
This month, nginx increased the number of individual domains driven by web servers by 741,000, and the number of network-oriented computers increased by 81,000, maintaining a leading market share of 30.1% and 37.3%, respectively.
In addition, the total number of network-oriented computers running LiteSpeed ​​has also increased significantly, reaching 101,000 (+12.5%), although the domain name has only increased by 1.44%. These numbers include websites running on the LiteSpeed ​​web server and its open source variant OpenLiteSpeed, both of which display the same "LiteSpeed" server logo.
Both Nginx and Apache lost nearly 4 million hostnames, which caused their website market share to drop to 34.7% and 24.4%. At the same time, Cloudflare acquired 1.15 million websites, bringing its total to 58.6 million (+2.00%), and increasing its website share to 4.99%.
Nginx and Apache also suffered losses in the top 1 million websites, which paved the way for Microsoft to add 2,369 websites (+3.75%). Microsoft's web server software is now used by 65,600 of the top million websites, but Apache is still the most commonly used web server in this field, with 240,000 of the top one million websites using it, followed by nginx, which uses it. The number of websites is 224,000.
following is the detailed report data​: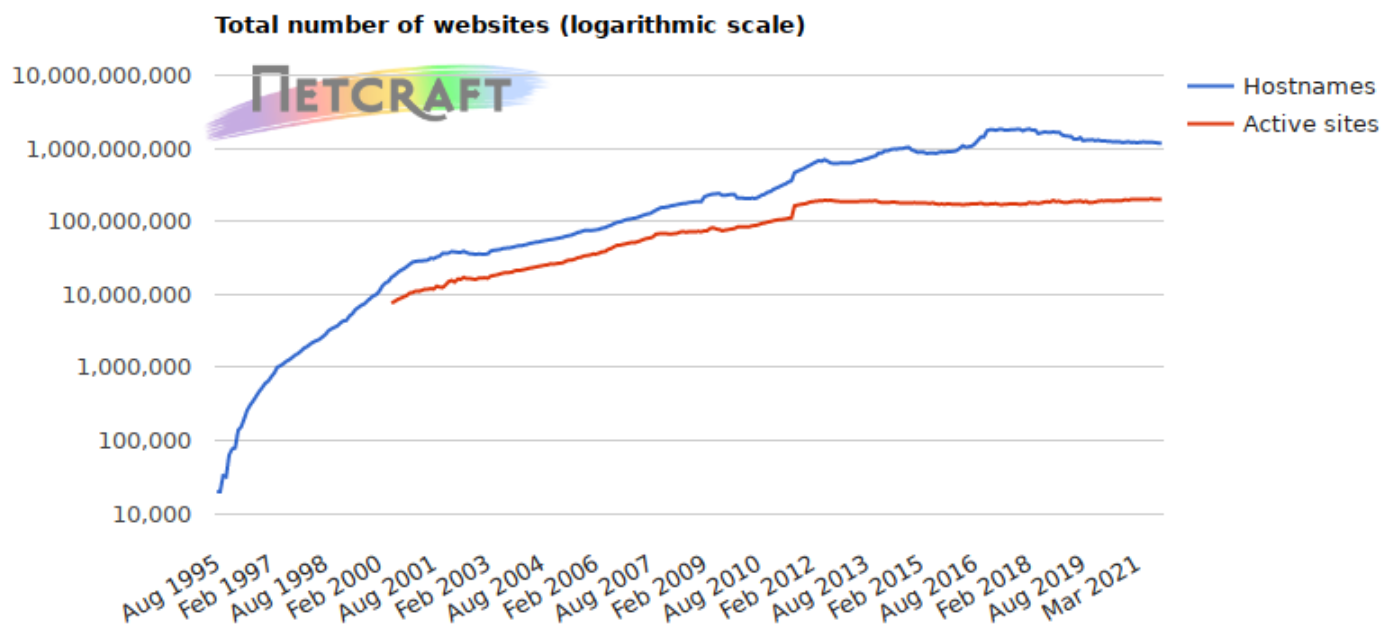 Total number of sites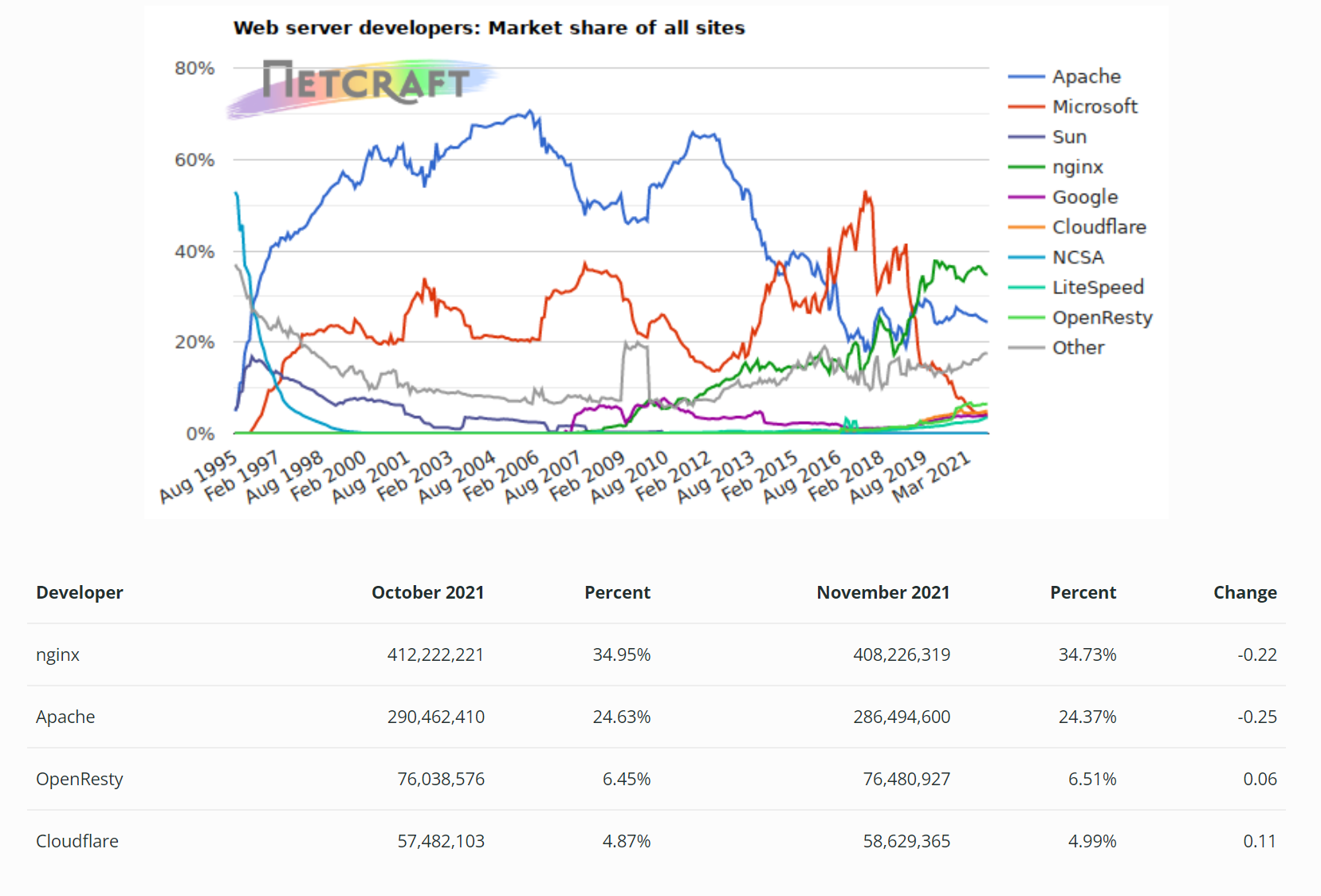 Market share of all sites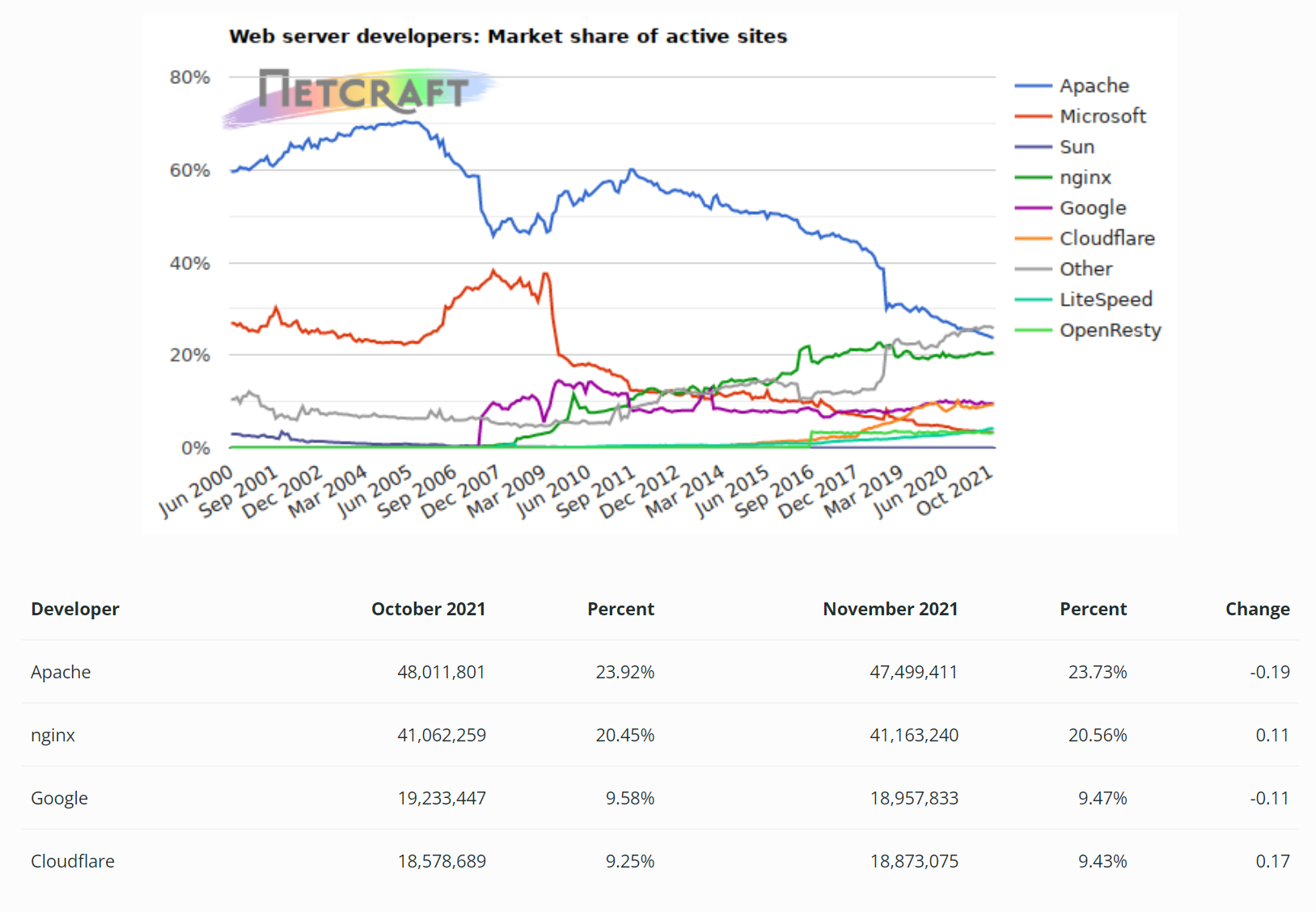 Active site market share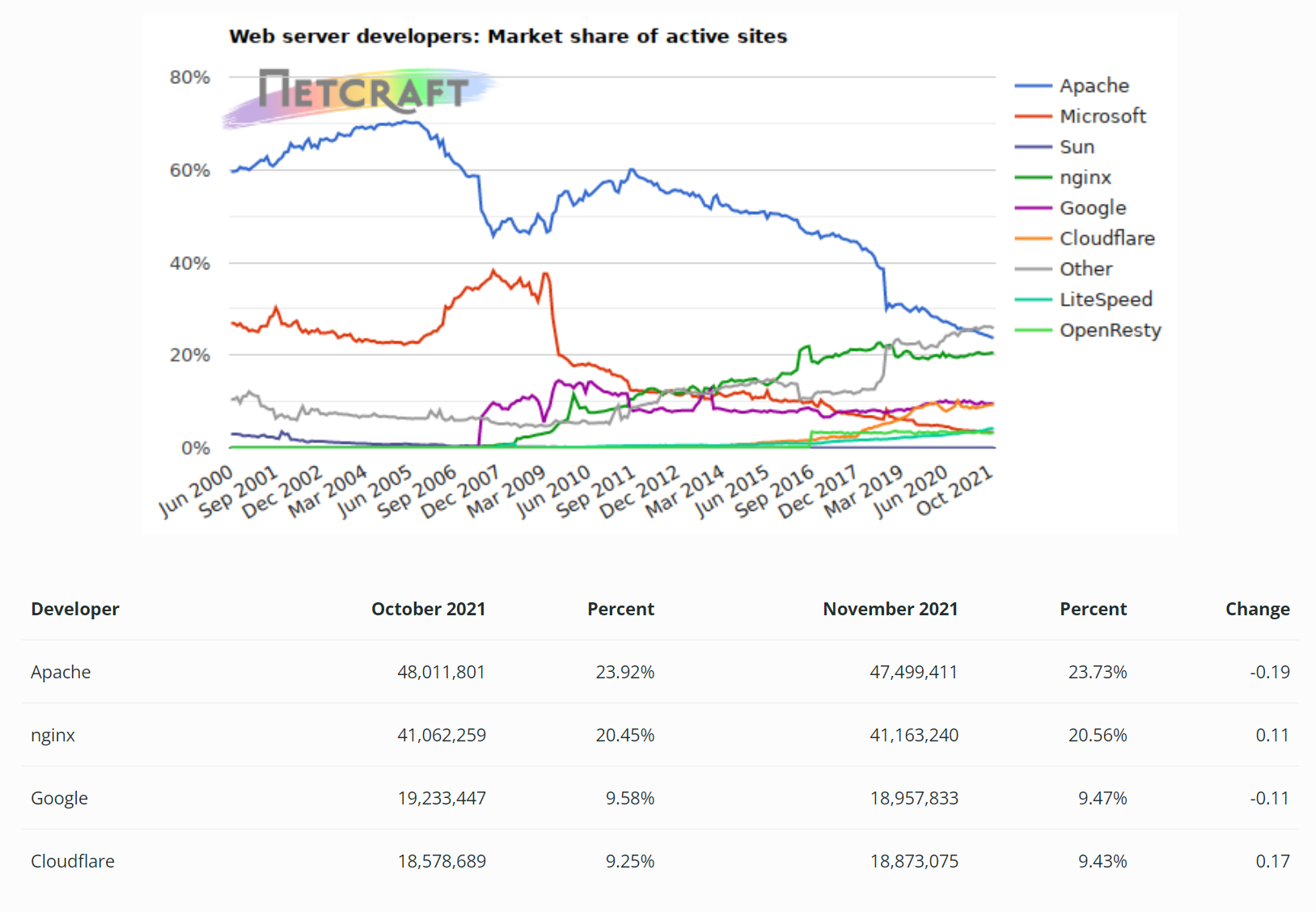 Computer market share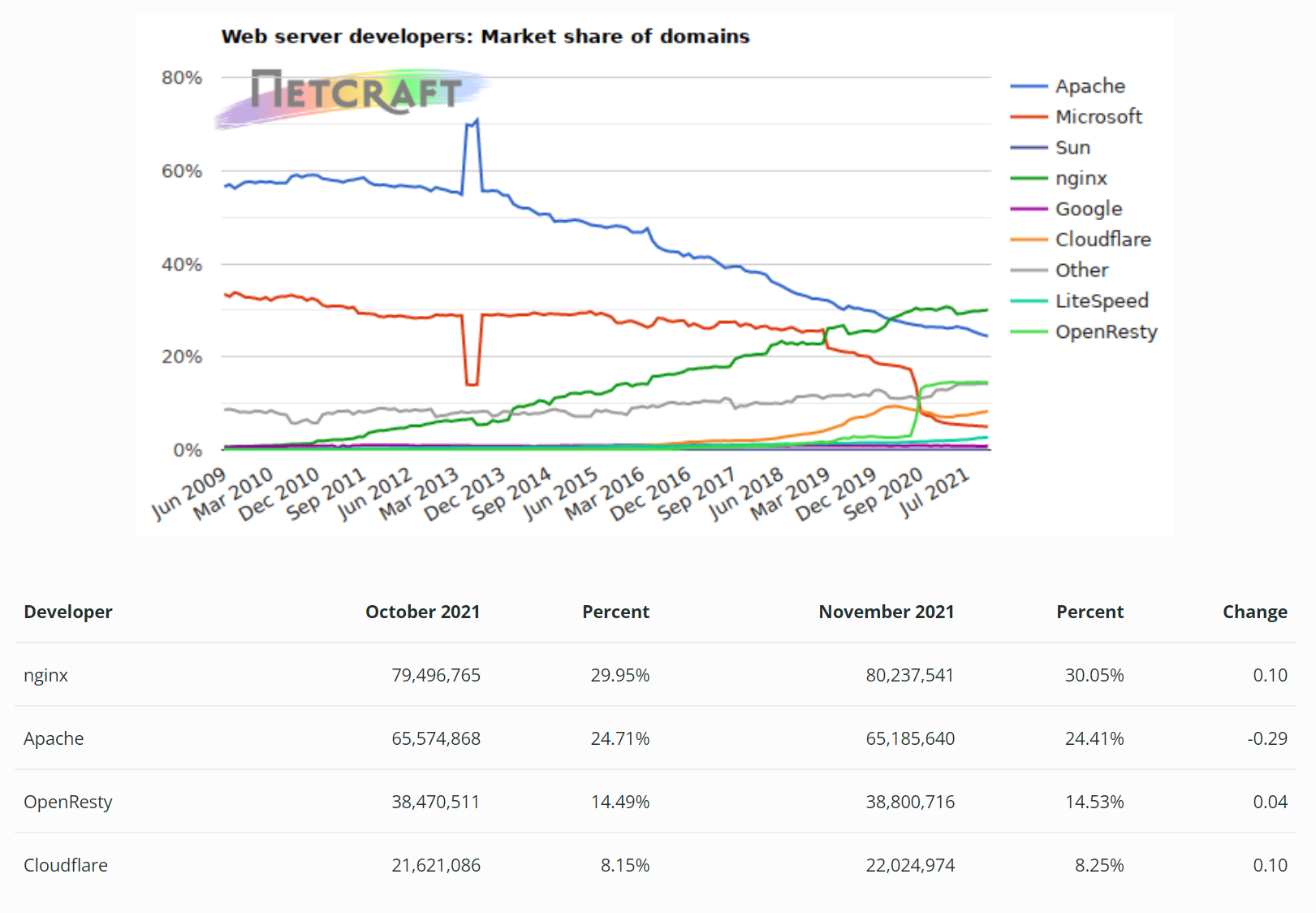 domain market share
---