A long, long time ago, there was an unsolved mystery in the programming world: what is the best programming language in the world?

In the second year of AD 202, the back-end technology is becoming more and more turbulent. For a time, programming heroes from all walks of life have joined together, and they use their technical skills to perform a good show and call crazy for the best language in their minds.

After constantly struggling, people can't help: Is there a magic trick that falls from the sky, integrates the culmination of various programming languages, and integrates it, so that heroes from all walks of life can be liberated from the dazzling technology selection, and it is even more important to roam the rivers and lakes on the cloud. easy?
Young man, please stay! Welcome to experience the new posture of back-end cloud migration jointly launched by Tencent Cloud and WeChat team - WeChat cloud hosting ! Bringing together rich open source templates for one-click deployment, it takes you to deploy applet/public account/website server in 1 minute without a server. At present, tens of thousands of businesses have embraced cloud hosting to obtain a more cost-effective development and production model.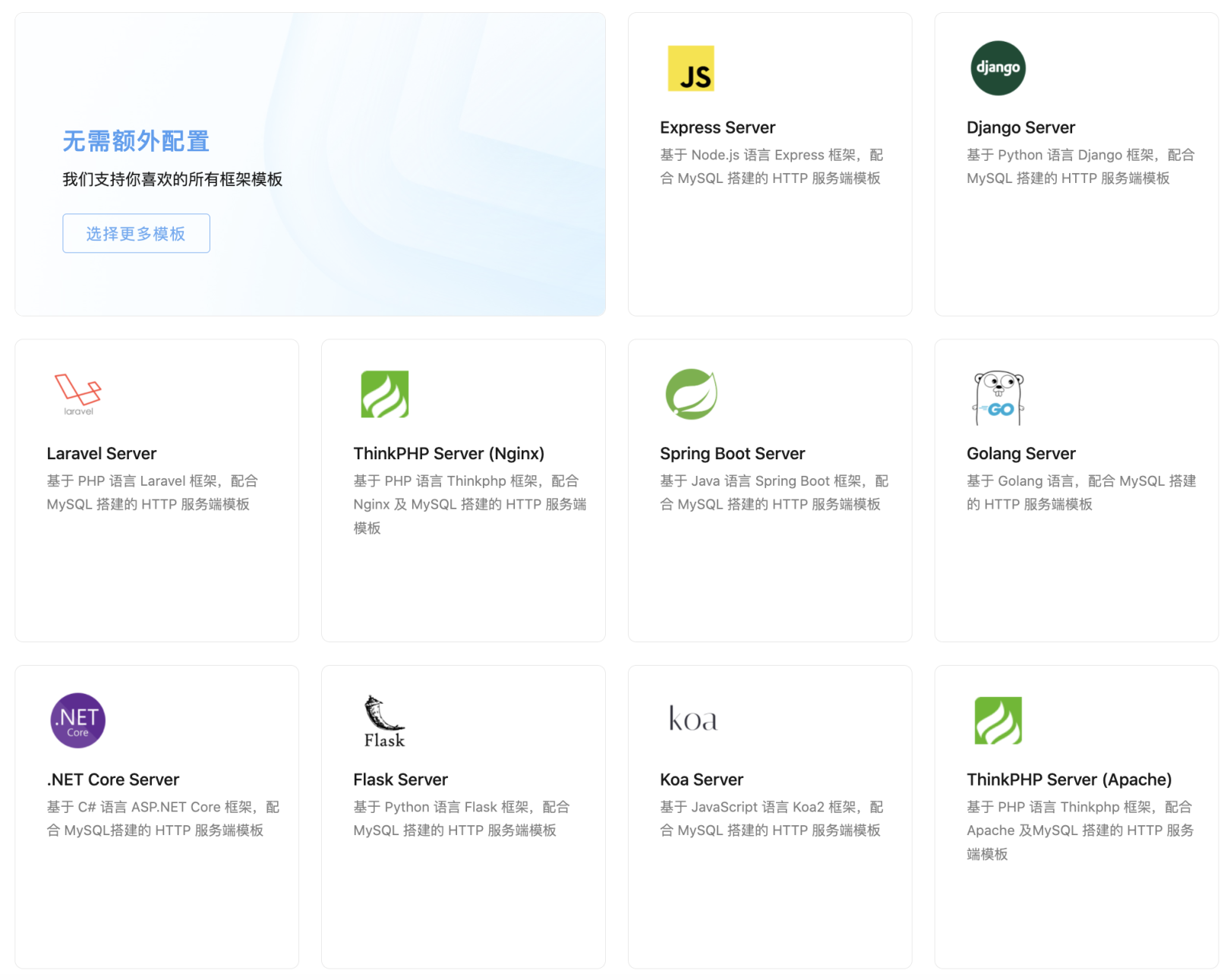 Experience cloud hosting now and enjoy three months of free credit for new users!
Output technical practice articles, and you can also get an additional cloud hosting voucher worth 200 yuan, everyone has a share!
essay topics
WeChat Cloud Hosting Knowledge Sharing Season
Submission time
long term effective
rule of activity
Articles need to be published on segmentfault;
Article title: The title of the article should be followed by the suffix "| Cloud Hosting Call for Papers";
After the article is published, the link to the article needs to be attached below the comment area of this article;
Add a small assistant WeChat account boqun1116 to receive the voucher:
Example: One picture to understand WeChat cloud hosting丨Cloud hosting essay: https://cloud.tencent.com/developer/article/1842101
prize settings
1. 200 yuan cloud hosting voucher;
Excellent articles can choose Tencent Video VIP, QQ Music VIP, QB, doll and other rewards;
cloud development public account, technical community and other channels sign to publicize the opportunity of ;
WeChat cloud hosting new function priority experience ;
Expert team technical exchange guidance.
Easter eggs: outstanding authors will be invited to become cloud hosting evangelists, and will be presented with exquisite gifts such as Switch, Kindle, card (specific prizes depend on their contribution).
Content requirements
Sharing themes: Practical tutorials, function introductions, usage experience, etc. around cloud hosting functions or projects;
Sharing form: technical articles;
Article must be original by myself, and there shall be no advertising drainage/ /word count and other behaviors. Once infringement is found, the qualification to participate in the activity will be cancelled.
about WeChat cloud
WeChat cloud hosting is a Serverless back-end project hosting service launched by the WeChat team. It replaces the server and deploys the back-end service of the applet/official account in 1 minute. The recently launched " one-click deployment " function also supports sample templates in 5 languages including Node.js, PHP, Python, Java and Golang, and you can quickly deploy a complete back-end service with a single click of the mouse , new users can easily get started.
WeChat cloud hosting official website (please visit the following address on the PC side)
WeChat Cloud Hosting Official Documentation
https://developers.weixin.qq.com/miniprogram/dev/wxcloudrun/src/basic/intro.html
WeChat Cloud Hosting Series Tutorials
https://developers.weixin.qq.com/community/business/course/00068c2c0106c0667f5b01d015b80d
WeChat cloud hosting expert 1V1 service
https://cloud.tencent.com/act/pro/cloudrun
*The final interpretation right of this event belongs to the cloud hosting team
---